Adult Ministry is for those over 55 years of age. This ministry enjoys trips, conferences and excursions.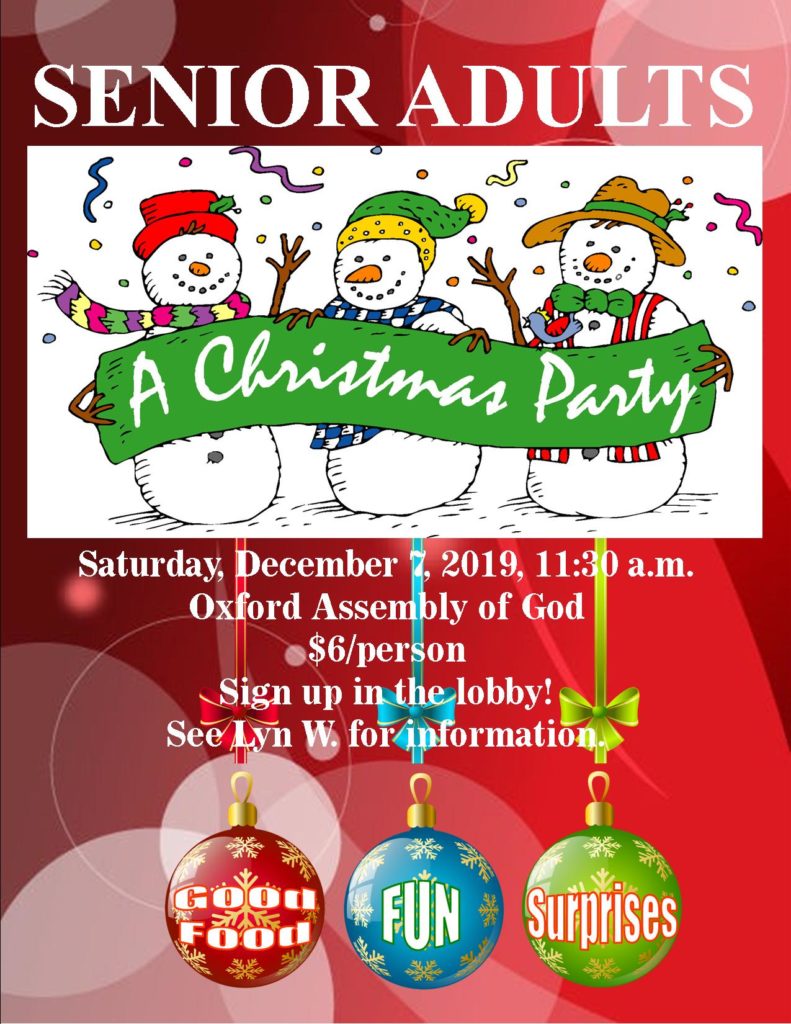 SAM JAM was cancelled due to the inclement weather but it will be rescheduled soon.
SAM JAM
is open to all adult musicians over the age of 50. This is going to be an impromptu music session with a set list of songs. All chord charts can be found here;
We will meet at 9 a.m. at Marion Oaks AG in the big building and go through the set list with the goal of worshiping God with our instruments and making a joyful (hopefully) noise to the Lord.)
If you want to be a part of the Jam, you will need to get in touch so that the sound system can be set up.
You can email me (Nathelle-Church Sec.) at
MarionOaksAG@msn.com (Put SAM JAM in the subject line.)
or

Call the church 352-347-3001 The phone is answered Mon-Thurs. 8 am – noon. After that time, you can leave a voicemail.