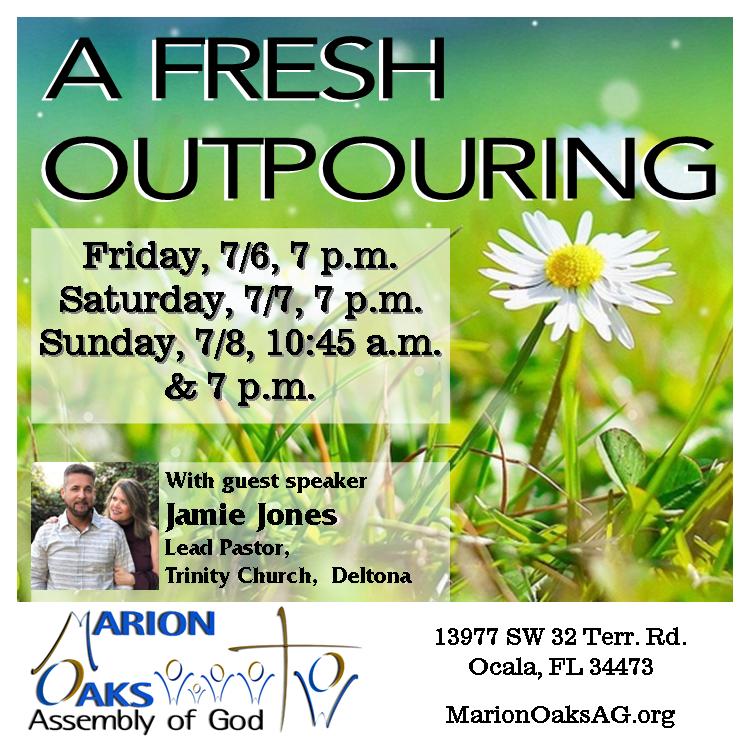 A Fresh Outpouring at Marion Oaks Assembly of God
Marion Oaks Assembly of God is planning a special series of services July 6-8. The speaker will be Jamie Jones, pastor of Trinity Church in Deltona and author of the book, The Left-Handed Warrior. The congregation is believing for a fresh touch from God upon the lives of all who attend. Everyone is invited. For more information, call the church office at 352-347-3001.
Live Streaming of our Sunday Service is now available!
Click on the "Live Streaming" link in the menu bar above
and it will take you to the appropriate page. You can also click the link below.
You can watch the Sunday Service live on Sunday mornings or watch a recording of a previous Sunday Service.